It is easy to serve your family this nutritious—and delicious—product. You can successfully cook veal many ways: sautéed, braised, stewed, stir-fried, broiled—or on the grill. When cooking ground veal, add a small amount of fat to prevent dryness. When sautéing, pan-frying or stir-frying cutlets, use medium-high heat to avoid overcooking. Stewed or braised veal should be browned slowly to let the flavor develop. Lightly cover to retain steam and simmer gently over very low heat. To ensure your veal is tender, juicy and flavorful, cook at 160º. So that your meal is not overcooked, use a good meat thermometer. Or, you can make a small slit near the center of boneless cuts or near the bone. Medium veal is light pink in the center.
Veal can be cooked frozen or thawed, but partial or complete thawing is recommended to retain the juiciness in the thicker pieces. For broiling, pre-heat broiler for 10 minutes then place veal in the standard broiling distance from cooking heat.
Helpful Hints for Preparing Veal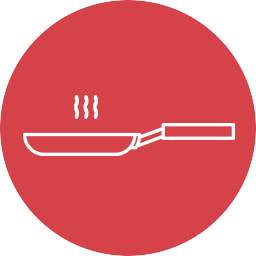 Sautéing
Best for thinner cuts (e.g. cutlets/scallops, ground veal, etc.), this is a popular quick-cooking method. Trim excess fat before cooking veal cutlets and scallops to prevent curling. To gain desired thinness, use a meat mallet to pound veal scallops thin (1/8 inch). Coat with flour or bread crumbs if desired.
Heat oil or butter in a skillet to medium heat. Sauté cutlets 2 to 3 minutes, turning once. You may wish to remove veal and make or add a pre-made sauce to the pan before serving hot. Do not overcook.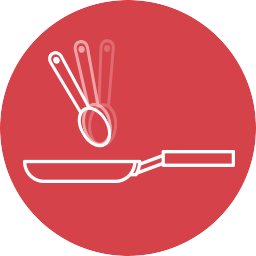 Stir-frying
If you wish to cook similar sized veal pieces with vegetables and other ingredients, this is a good method. Simply heat a little oil in a wok or skillet over medium-high heat until hot.
Stir-fry veal strips in 1/2 lb. groups tossing continuously until outside surface is no longer pink. Add additional oil for each group. Cook veal and vegetables separately; combine and heat through.
Try substituting veal for other meats in your favorite stir-fry recipes.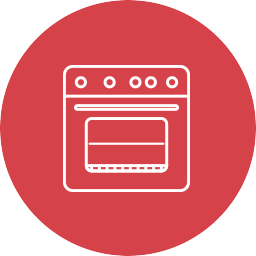 Broiling
Broiling is the best cooking method for thinner cuts (e.g. steaks and kabobs). Make sure you keep the rate at which the outside of the meat browns with the temperature inside the meat. You may add seasoning before or after broiling.
Broil so that the surface of veal is about 4 inches from heat. For medium to well done broiling, use these guidelines:
Rib or loin chops: (1-inch thick) 14 -17 minutes
Ground veal patties: (1/2-inch thick/4oz. each) 8 -12 minutes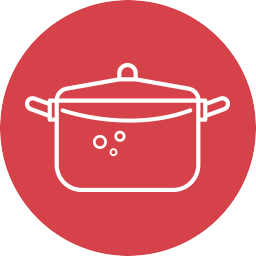 Stewing
For smaller pieces of veal, cover with liquid and slowly cook until tender in a closed container.
You may coat veal lightly with seasoned flour, and brown veal slowly in oil in a heavy pan. Drain, and then cover meat with liquid. Simmer over low heat on stovetop or in the oven at 325º until tender.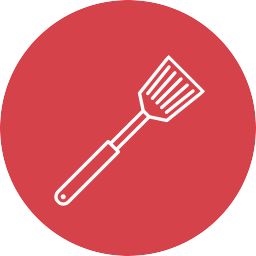 Grilling
Browning directly over the heat source adds rich flavor to veal. Grilling reduces the overall fat content by allowing fat to escape from the meat. Among the cuts that are best for grilling are veal chops, medallions, ground veal patties, and kabobs.
Before grilling, season veal with herbs or spices for added flavor.
Veal grills best at medium heat.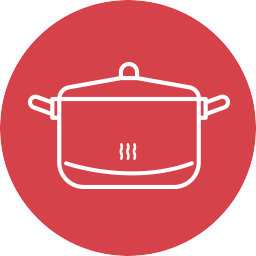 Braising
In a closed container with a small amount of water, cook veal slowly. This method requires less water than stewing. Veal Osso Buco is best served braised.
After seasoning to your taste, slowly brown meat in oil in a heavy pan. Add a bit of liquid. Cover tightly and simmer gently over low heat on stovetop or in the oven at 325º oven until tender. Save the braising liquid for making sauce. Some helpful guidelines:
Boneless breast, stuffed, rolled & tied: 2 to 2-1/2 lbs. = 1-1/4 to 1-1/2 hrs. 4 to 4-1/2 lbs. = 2 to 2-1/2 hrs.
Boneless breast rolled & tied: 2 to 3 lbs. = 1-1/2 to 2-1/2 hrs.
Arm or blade steak: 3/4 to 1-inch thick = 50 to 60 minutes
Boneless shoulder roast: 3-1/2 lbs. to 4 lbs. = 2 to 2-1/2 hrs.
Source: Cattlemen's Beef Board, National Cattlemen's Beef Association and VealMadeEasy.com
For more information about veal go to VealMadeEasy.com