Company Wins Grocery Insight's 2023 Veal Category Leadership Award
August 2023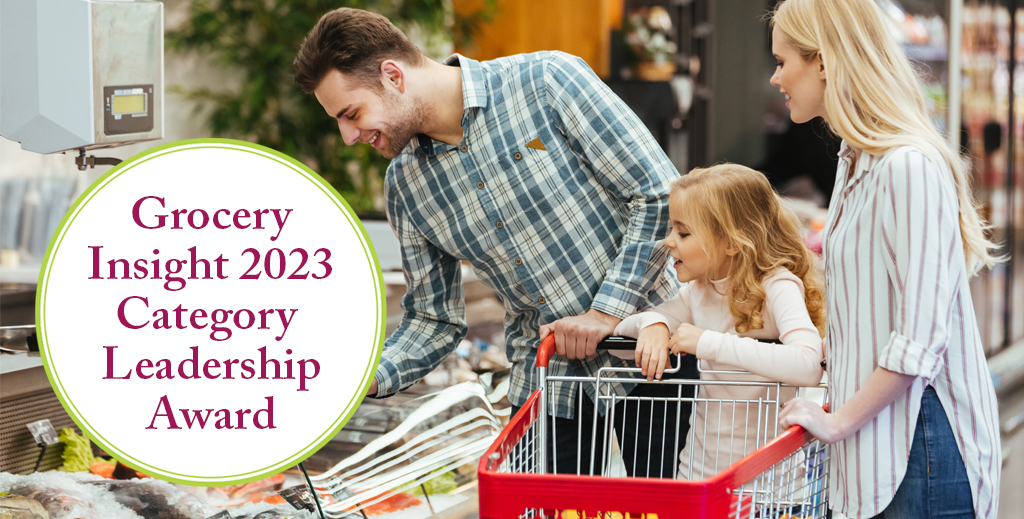 Grocery Insight Magazine, a leading international food trade publication, has selected Catelli Brothers Family of Foods for its 2023 Veal Category Leadership Award. Here are some excerpts from the publication's September article announcing the Catelli Brothers' honor.
"Veal has always been recognized as a specialty protein, and for more than 75 years Catelli Brothers Family of Foods has provided customers the finest quality veal that is easy to prepare, highly versatile, great tasting, nutritious, tender and delicious," said CEO Tony Catelli. "There is a
new
veal industry today, and we must continually work to educate consumers that our animals are humanely raised in group housing, untethered and fed a healthy diet of both milk and grain. That our veal calves are raised to an average weight of 500-650 lbs. All Catelli Brothers veal is Halal. Many shoppers also need to learn how to prepare veal. To help achieve these goals, we built a robust recipe section on our website. The continued high traffic to this section—by both novice cooks and trained chefs—is proof that there is growing interest in veal as a protein option. Consumers are learning how to prepare a wide range of quick, easy and delicious veal dishes for any meal or occasion."
"Sustainability-focused initiatives have been top of mind for Catelli Brothers Family of Foods. 'We are currently one of the many NAMI member companies committed to meeting the standards set by the NAMI Protein PACT," Catelli said.
Catelli Brothers offers a full variety of milk fed and grain fed veal. "It's available, fresh, frozen, portioned controlled, breaded, seasoned, cooked and packaged in a variety of options such as MAP, VSP, Shrink Bag and Roll Stock," Catelli said. "Our USDA HACCP-approved processing facility can fabricate to meet the needs of today's operator/consumer. To address the ongoing labor issues at store level our products can be delivered case ready, random weight or fixed weight and pre-priced."
The company has been identifying opportunities outside the veal category to complement its existing offerings. As a result, the company changed its name to Catelli Brothers Family of Foods around 18 months ago after acquiring a second US production facility in Sutton, MA. "This has enabled us to expand from providing veal and lamb into offering a wide variety of value-added marinated, seasoned, ready to cook and cook-in-the-bag products that include beef, chicken, pork and turkey," Catelli explained. This is in response to the marketplace. According to the 2023 Power of Meat study: in 2016, 37 percent of meat shoppers purchased value-added meat products sometimes or frequently. By 2023 that number increased to 67 percent. Consumers want variety and convenience and that's why these value-added products are so in demand, especially among new shoppers.
Catelli Brothers Family of Foods' approach to leadership is a collaborative one. "Our management and employees continue to be very proud of the lifetime commitment to our company taking an active leadership role in the veal industry as members of both the NAMI and the American Veal Association," Catelli said. "We have always worked together to produce products that everyone in the entire veal industry can be proud of every day. And I look forward to continuing our leadership role into the future," Catelli added."