Catelli Brothers Sponsored Category At 2022 World Food Championships
January 2023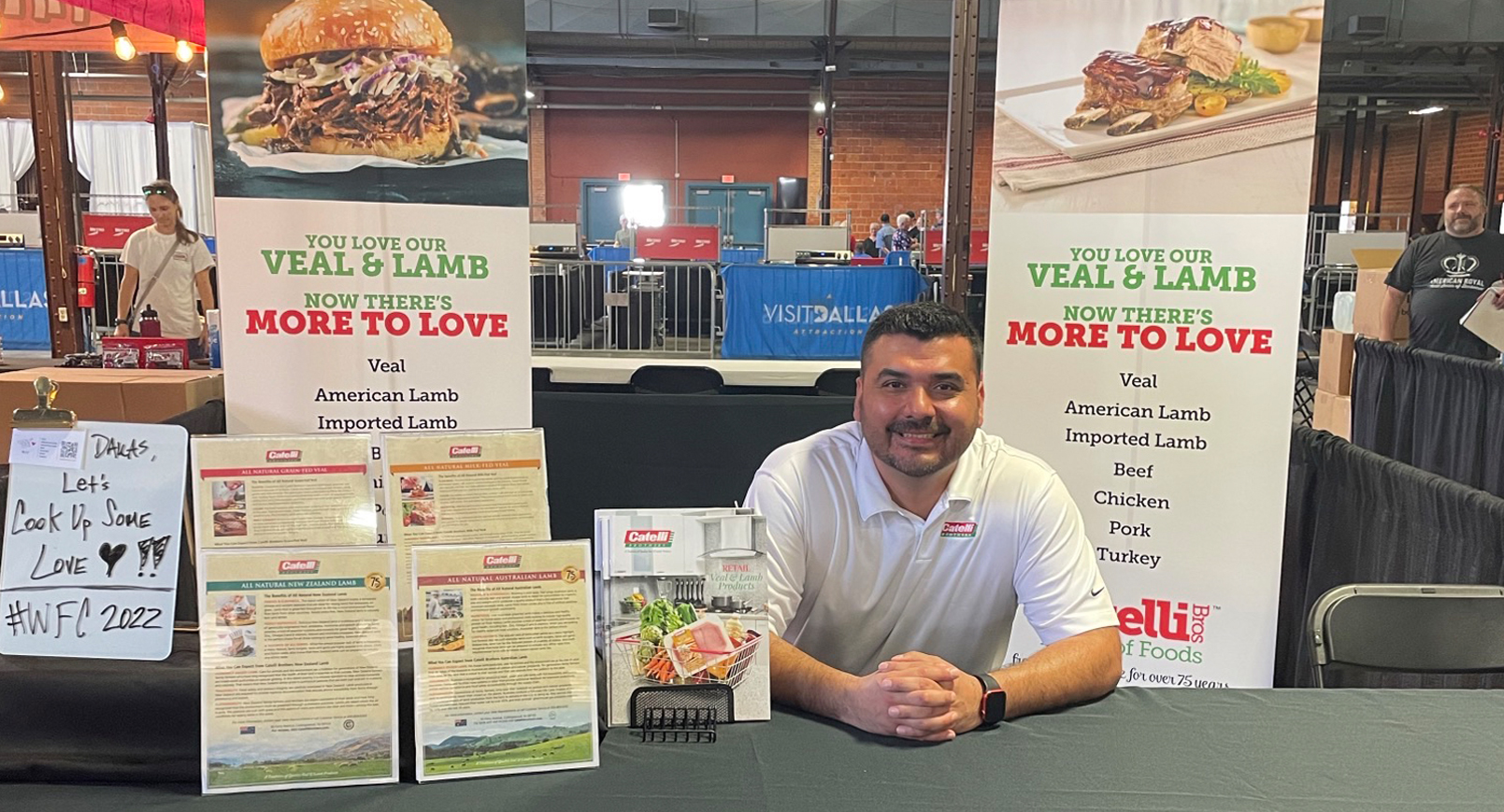 Catelli Brothers Family of Foods sponsored the Rice & Noodle competition at the World Food Championships in Dallas, TX and it was Jose Alfaro, Southwest Regional Sales Manager, who made our company so active and visible at the event.

Jose, who served as a competition judge previously, this year was promoted to Master Judge. Our booth featured the new Catelli Brothers Family of Foods branding and product photos. Jose also arranged a recipe demonstration on Facebook during the Championships. Using our milk-fed 12-14 oz. veal rib chop, Jose demonstrated a "Korean Style Tiger Cry" grilled veal rib chop served with Baby Bok Choy Salad and Thai Chimichurri.
Chef Dan Reighn won the $10,000 prize and then competed at the Final Chef's Table for a chance to win $100,000. Chef Reighn works with a group of fellow chefs from New Orleans and California and has his own TV show. Dan plans on featuring CBFOF products in a forthcoming cooking class episode. He also is now actively planning a new TV series focusing on food and travel.
Veal was also featured at the popular event in the Culinary Showcase under the banner "The Real Deal Holy Veal."
The World Food Championships is the largest competition in Food Sport, where culinary competitors of previous events convene for a chance at winning the ultimate food crown and a share of hundreds of thousands of dollars in prize money. The World Food Championships is also the springboard for many up-and-coming culinary stars and home cooks as they seek TV fame through many well-known food shows and acting opportunities.