Catelli Brothers Showcases Veal and Lamb Products at the NAMI Annual Meat Conference in Nashville
April 2020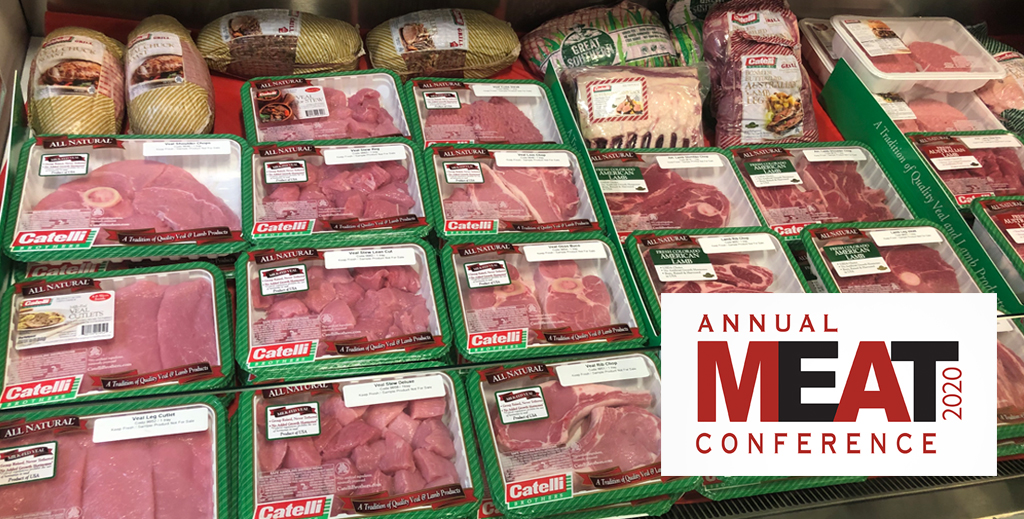 Catelli Brothers was among the more than 115 companies exhibiting at the Annual Meat Conference, which was held March 2-4 at the Gaylord Opryland Resort and Conference Center in Nashville, TN. The popular conference—sponsored by the North American Meat Institute— attracted more than 1750 visitors including retailers, processors and packers.
In addition to the exhibits showcasing the latest in new meat and poultry products, the Annual Meat Conference offered special opportunities for continuing education and networking with industry leaders. Comprehensive education sessions included emerging consumer trends as well as methods to explore the latest developments in meat retailing so industry members can improve marketing and ROI while increasing sales and building customer loyalty.
Catelli Brothers CEO Tony Catelli led the company's Meat Conference team that included
Ray Capozzi, Vice President, Retail Sales & Marketing; and Monica D'Ancona, Manager of Retail Sales.
The Catelli Brothers exhibit featured a wide variety of veal and lamb products as well as the range of packaging options available to the company's retail customers from coast to coast.